Dr. Jorge Casas-Ganem
Board-Certified Orthopaedic Surgeon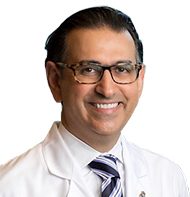 Jorge Casas-Ganem, MD
Dr. Casas is the founder of Dallas Sarcoma Associates. Originally from El Paso, Texas, he received his degree in biology from Harvard College in Cambridge, Massachusetts. He received his MD from Harvard Medical School in Boston, Massachusetts. He then trained for five years as an orthopaedic surgery resident at the University of Texas Health Science Center in San Antonio, and spent two years as a fellow of orthopaedic oncology at Memorial Sloan-Kettering Cancer Center in New York. He pursued further training at the Istituti Ortopedici Rizzoli in Bologna, Italy and at the Hospital del Niño Jesus in Madrid, Spain. Prior to establishing Dallas Sarcoma Associates, Dr. Casas was an assistant professor of orthopaedics at the University of Texas Health Science Center in Houston.
Dr. Casas is an expert in limb salvage surgery. As such, he serves as a consultant to other physicians seeking such highly specialized care for their patients. Limb preservation surgery avoids the need for amputation and involves techniques across a range of medical specialties.
Dr. Casas' research interests include the treatment of soft tissue sarcomas, metastatic bone disease, and bone and joint infections. He has co-authored scientific papers on the diagnosis and treatment of tumors and infections of the musculoskeletal system.
El Dr. Casas es el fundador de Dallas Sarcoma Associates. Originalmente de El Paso, Texas, recibio su titulo de ciencias biologicas en Harvard College en Cambridge, Massachusetts. Recibio su titulo de medicina en Harvard Medical School en Boston, Massachusetts. Despues, completo cinco años de practicas en cirugia ortopedica y traumatologia en el University of Texas Health Science Center San Antonio y dos años de oncologia ortopedica en el Memorial Sloan-Kettering Cancer Center en Nueva York. Completo su formacion academica en los Istituti Ortopedici Rizzoli en Bolonia, Italia y en el Hospital del Niño Jesus en Madrid. Antes de establecer Dallas Sarcoma Associates, el Dr. Casas fue profesor asistente en el departamento de traumatologia y cirugia ortopedica en la University of Texas Health Science Center Houston.
El Dr. Casas es experto en rescate de miembros, por lo cual es consultor para otros medicos buscando un tratamiento ultra-especializado para sus pacientes. La cirugia de rescate de miembros utiliza tecnicas quirgicas de varias disciplinas medicas, asi evitando la necesidad de amputacion y preservando el miembro y su funcion.
El Dr. Casas participa en investigaciones medicas relacionadas con el tratamiento del sarcoma de partes blandas, enfermedades metabolicas oseas e infecciones del hueso. Ha participado como co-autor en multiples presentaciones cientificas sobre el diagnostico y tratamiento de tumores e infecciones del sistema musculoesquelitico.
Education
Undergraduate: Harvard College, Cambridge, MA
Medical: Harvard Medical School, Boston, MA
Training
Orthopaedic Surgery Residency: University of Texas Health Science Center, San Antonio, TX
Orthopaedic Oncology Fellowship: Memorial Sloan-Kettering Cancer Center, New York, NY
Professional Affiliations
American Academy of Orthopaedic Surgeons
Texas Orthopaedic Association
Alamo Orthopaedic Society
Texas Medical Association
Musculoskeletal Tumor Sociaty (Candidate Member)
Dallas County Medical Society
Hospital Affiliations